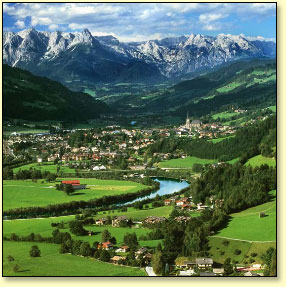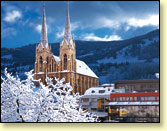 The most famous attraction in the town is the cathedral Pongauer, decorated in a gothic style. The cathedral was completely rebuilt in 1855-1861. The "Am Dom" cultural and conference centre is located next to the cathedral, providing space for festivals, concerts and all kinds of events. Interesting seminars are also held in the centre. Participate in our traditional "Krampus run" to give you something to tell all your friends when you return home.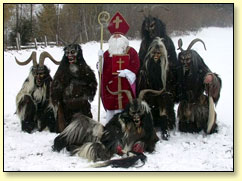 Due to its central location St. Johann is an ideal starting point for exploring ski routes in the area. It leads to the world-famous Liechtenstein Canyon or Austria's highest peak, the Grossglockner.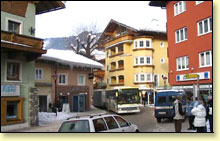 St. Johann also has a nice high street which is ideal for shopping and walking. The lovely downtown area has many nice shops selling fancy clothes, jewelries and electronic products. There is also 6000 m2 shopping centre with a spacious parking area, supermarket, sports equipment store, cafés and restaurants. The internet can be accessed in the bar of the conference centre where you can use your own laptop or the bar's own computers. Free wifi is available at Diesel Kino in front of McDonald's.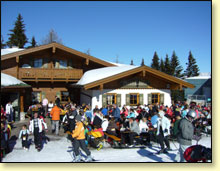 There are several good restaurants in St. Johann that serve local specialties, plus several pubs with beer and other drinks, with typical Alps music.
After an exhausting ski day an après ski is the best way to wind down. You will find a friendly atmosphere at a hütte where you can come for a hot meal or a delicious jagertea. If you feel like going out at night, there are plenty of opportunities: Diesel Kino downtown has a cinema and a bar where you can play games including billiard.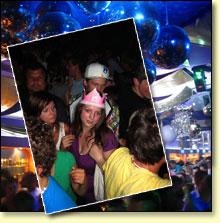 There are several discos, (e.g. Tenne, Fledermaus) playing a variety of music from local flavours to contemporary sounds.
Other activities available in the summer include hiking, cycling, running, nordic walking, golf, tennis, beauty & wellness clubs, rafting, paragliding, horse riding, bobsledding. The town is very safe, and there is great emphasis on environmental friendliness. Visiting sights can be cheaper with the use of the Salzburgerland card.